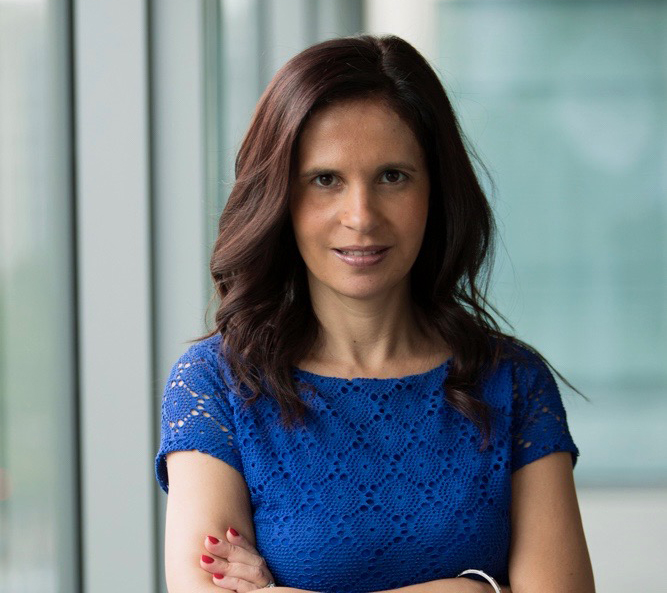 Eleanor McManus is co-founder and partner of the law firm Galper & Goldberg PLLC and co-founder and partner of the public relations firm Trident DMG.  
A former award-winning journalist, Eleanor provides clients with strategic counsel for media relations, crisis management, litigation communications, issue mitigation, and reputation management. She works in close coordination with attorneys, developing communications strategies to navigate private-sector and regulatory litigation matters, investigations of all kinds, and a broad spectrum of other legal issues that impact reputation.
Eleanor has counseled a wide variety of clients, including startup, high-growth and public companies, private equity and venture capital firms, nongovernmental organizations and nonprofits, national hotel and restaurant chains, health, biotech and medical device companies, professional athletes and celebrities, and elected officials, among many others. In 2017, Business Insider named Eleanor one of the "Best Public-Relations People in the Tech Industry". In 2023, Lawdragon named her to the 2023 Lawdragon Global 100 Leaders in Legal Strategy & Consulting.
In her public relations work at Trident DMG, Eleanor helps clients to develop their brands through agency-of-record public relations services, building and executing thought leadership and market positioning programs, and creating public affairs campaigns.
Eleanor has a proven track record of defining and driving communications and media strategies, securing media stories in print, radio, and broadcast outlets, including The Washington Post, The New York Times, The Wall Street Journal, Politico, The Hill, top international outlets, ABC News, CBS News, CNN, Fox News, MSNBC, CNBC, NBC News, Bloomberg, Wired, Forbes, Fortune, Tech Crunch, ReCode, Vanity Fair, and a wide range of other international, regional, local and trade outlets.
She is also a sought-after media trainer for CEOs and other C-suite executives, preparing them for public appearances, speeches, and broadcast interviews. Previously, Eleanor was a senior vice president at a prominent Washington, D.C.-based communications firm, where she crafted strategic communications campaigns focusing on media relations and crisis communications. Eleanor came to that firm through the acquisition of the bipartisan public affairs firm Purple Nation Solutions, which she co-founded with former White House Special Counsel Lanny Davis and former Republican National Committee Chairman Michael Steele.
Eleanor began her career as a journalist at CNN. With over a decade of experience as senior producer of CNN's highest-rated program, Larry King Live, Eleanor was responsible for planning, booking, and producing exclusive interviews with iconic newsmakers and well-known political figures including Presidents Barack Obama, Bill Clinton, and Gerald Ford, House Speaker Nancy Pelosi, Secretary of State Hillary Clinton, every presidential candidate in both 2004 and 2008, foreign leaders including Russian Presidents Mikhail Gorbachev and Vladimir Putin, Prime Minister Benjamin Netanyahu, and Queens Noor and Rania of Jordan.
Eleanor also worked on a number of historical events at CNN including the September 11th attacks, Hurricane Katrina, the passing of Presidents Ford and Reagan, the inauguration of President Obama, and the devastating earthquake in Haiti.
Eleanor received an Emmy and an Edward R. Murrow Award for September 11th coverage, a 2005 DuPont Award for coverage of the tsunami disaster in South Asia, a 2005 and 2008 Peabody Award for coverage of Hurricane Katrina and outstanding political coverage of a U.S. Presidential campaign, and a 2010 Peabody Award for coverage of the BP oil spill in the Gulf of Mexico.
In 2018, Eleanor co-founded Press Forward, an independent and nonpartisan organization that is creating a safe work environment and elevating the stature of women in workplace, beginning in the newsroom.
Fluent in Russian and Spanish, Eleanor earned her B.A. in economics and sociology from Brandeis University and an M.A. in journalism and public affairs from American University.
Eleanor was rated in the 19 top public relations experts CEOs hire in a crisis
https://www.businessinsider.com/meet-the-top-pr-people-in-crisis-communications-2020-3
She was also quoted in this article here:
https://www.businessinsider.com/how-ozys-carlos-watson-could-comeback-crisis-pros-reveal-2021-10